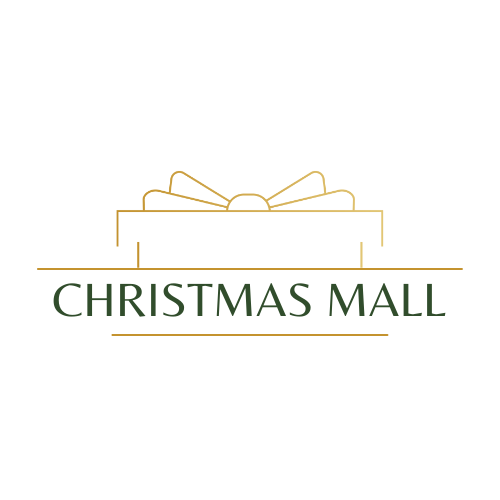 What is the Christmas Mall?
The Christmas Mall provides a free shopping experience for families in our community who need an extra hand around the holiday season. Parents and/or guardians arrive at Journey Church and are given the opportunity to choose presents for each kid in their household. Each child receives a main gift and a stocking, and each family goes away with a board game. Our volunteers are here to help each adult shopper throughout their shopping experience by keeping everything organized, wrapping each gift, and loading the presents into their vehicle.
Each year we rely on the valuable support from our local community and every year we are so thankful for those who choose to partner with us. Businesses or organizations desiring to sponsor this event can click here to fill out the 2023 corporate sponsorship form.
Christmas Mall volunteers make this event possible by assisting shoppers, wrapping their presents, and loading their selected gifts into their vehicle. These opportunities and more are scheduled throughout the day and typically begin with a two-hour time commitment. Those desiring to participate in this way can fill out the volunteer registration form, which allows you to select your time(s) and where you would like to serve. Those who register before NOV. 22nd will be eligible to receive this year's event t-shirt.
This event relies heavily on not only monetary donations but toy and gift donations as well. However, only donations of BRAND NEW toys and gifts will be accepted. Purchased items can be brought to the church during normal business hours or purchased through our Amazon Wish list which is live all year long and any purchases made can be sent directly to the church.
Adult shoppers interested in participating in this year's event are asked to fill out the online registration form. This registration form helps us prepare the age-appropriate gifts we offer. Those who are registered before the deadline will be assigned a time to shop and will be notified via email the week leading up to the event in December. Unless we reach capacity, registration will remain open until Nov. 30th. Anyone interested after this date will need to call our office (701.838.1111) to ask about availability.
Frequently Asked Questions
Reports from the Community
KX NEWS
Journey Church gears up to host their Christmas Mall event to help those in need... Click here to view the interview.
The Dakotan
The holidays can be a stressful time, but Journey Church is attempting to ease the stress for some families with its Christmas Mall this weekend... Click here to read the full article.
Bismarck Daily
A Minot church is in its third year of a unique event to help provide gifts to families in need this holiday season... Click here to read the full article.