As a church we want to help impact families for Christ, doing everything we can to empower and come alongside each household. At Journey Yth we do that through ministering to, and working alongside, our students. Journey references the path each and every believer is on as we move closer and closer to Christ. Our youth ministry's main priority is frequently helping every student take one step closer in their journey toward God. Depending on where a student might be, those steps might look like knowing God in a deeper way, finding freedom in their lives, or making a difference in the community and world around them.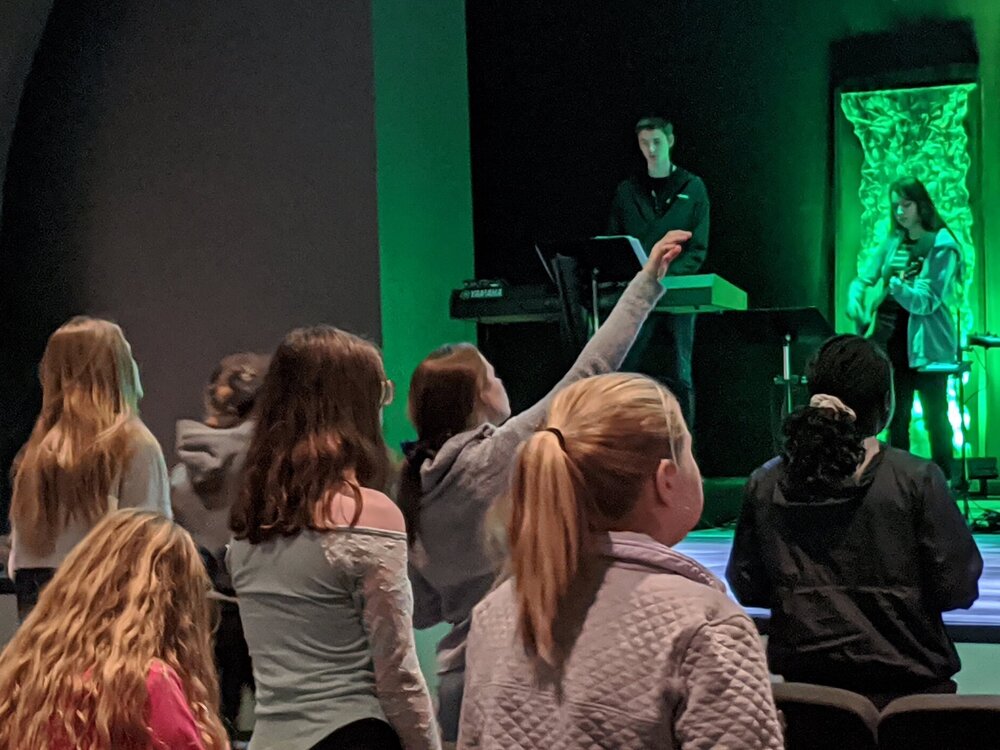 Our Wednesday services run from 6:30 pm to 8:00 pm.
Our youth runs small group programming where students spend the majority of the service together, from connection time in our youth room to worship in the main Worship Center. After the sermon, students split into small groups with their leaders to discuss that night's teaching. Small groups are separated by grade and gender with groups for Jr. high boys, Jr. high girls, Sr. high boys, and Sr. high girls to allow students to engage in open and honest discussion. Our purpose behind this is to allow students to engage in what we are preaching, and better retain the material we cover each week.
Our worship is led by a mix of our youth leaders and students. During this time in the service, we encourage everyone to engage and express themselves freely, our desire being to honor God with our worship.
Our sermons are specific and relevant for teens, with small group questions being written specifically for each age group to better address students in their current season of life. Each night our goal as a youth ministry is to grow together toward Christ.
Our youth ministry runs two small groups every Sunday morning directly after the 9:00 AM service until about 11:00 AM, one is for Sr. high students and one for Jr. high students.
Our priority is continued Biblical education for all of our students. We work to accomplish this by having our small group leaders break down books of the Bible and tackle real-life issues our students face in their everyday life. Each group goes through topics in a way that intentionally speaks to their age group to better address the topics and issues our students are facing in their current season.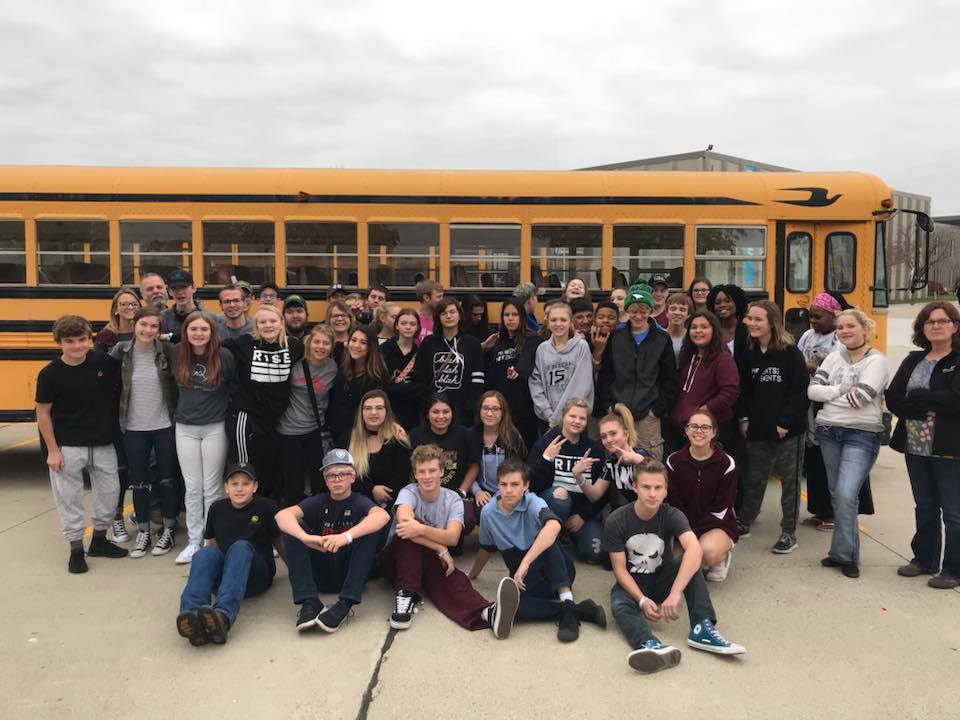 Our youth take part in dozens of events and ministries throughout the year. From weekly Bible study and youth services, to camp and youth convention, there is always something going on with lots of opportunities to get involved and have fun.
For the last several years specifically we have joined with Reach the Heart Ministries in their annual Chicago Outreach. We look forward to these ministry events and trips with expectation as we watch God move in ways that only He can!
Medical Liability Release Waiver
We require that all minors have an active medical / liability waiver on file with our church if they wish to travel to the planned events we schedule throughout the year. These events include camps, conventions, and other fun activities. These forms are good for one calendar year starting in January and will expire on December 31st of every year. You will need to fill out a separate online form for each child in your household.
Accelerate+ is our 9 - 12th grade discipleship program. We encourage young leaders to discover their gifts, talents, and calling; deepen their walk with God, and deploy them into ministry.
Students meet monthly for a hang-out event and mentorship, serve at least once a month in our Sunday ministries, and are given practical applications to help them take steps closer to God in their journey with Him.
Students can apply to join here.