Journey: An Act of Traveling From One Place to Another.
We want to create clear pathways for your spiritual journey. We want you to discover your redemptive purpose and live the life God created for you.
Our growth track services newcomers, seasoned believers and long-time attenders all alike. With three separate tracks to go through you will learn about growing in your relationship with God, how Journey Church functions as a church and developing leadership skills so you can serve at a greater capacity.
Our Growth Track cycles each month on Sunday mornings.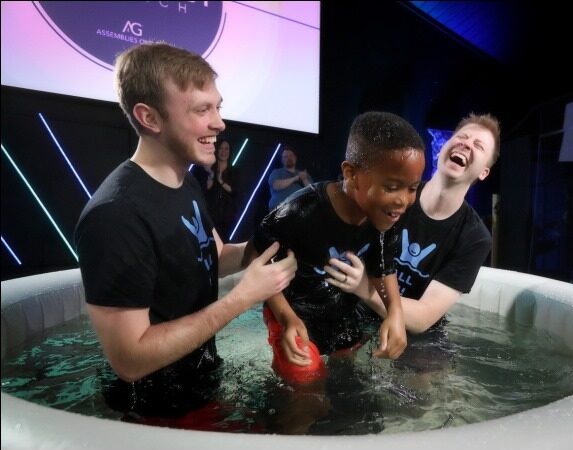 Baptism is an important step of obedience that shows others we have personally trusted Jesus for our salvation. Jesus was baptized when He was on Earth, and we do the same to follow His example.
Matthew 3:16-17 says, "As soon as Jesus was baptized, he went up immediately out of the water. The heavens suddenly opened up for him, and he saw the Spirit of God descending like a dove and coming down on him. And a voice from heaven said, "This is my beloved Son, with whom him I am well pleased." It declares that we are choosing to be a follower of Jesus, beginning a changed life in Christ, and are now part of a new family.
Register for Water Baptism, or to find out when the next Water Baptism service is.
Learn More About Water Baptism
We believe Psalm 127:3 when it says, "Children are a gift from the Lord; they are a reward from him." Child dedication is a time for us to celebrate and thank God for the gift of your children. It's also a time for you, as parents, to commit to model what following Jesus looks like, and to raise your children to understand that they are saved by grace through faith in Jesus Christ, to believe that the Bible is absolute Truth, and to know the importance of committing to a community of faith through the local church.
Learn More About Child Dedications
You do not need to be a member of Journey Church to dedicate your child. We do ask that families call Journey Church home, because in dedicating your child to God, you are stating that you are willing to partner with God and the Church to raise your child in cooperation with God's intentions. As your church family, we are here to partner with you as the body of Christ and support you as a family unit.
Yes! Child dedication signifies the commitment of parents, including single parents, to do their best to raise their child to be a follower of Jesus Christ. We encourage single parents to include any important figures in their child's life to be a part of the dedication. Journey Church is committed to supporting single parents in providing a Christian foundation for their child's upbringing.
Journey Church believes baptism is for those who have made a personal decision to trust Jesus alone for their salvation, once they have the maturity and ability to understand what that means.
Dedication is not a sacrament; nor does it impart grace or salvation to a child. Salvation comes only through faith in Jesus Christ as each person recognizes their sinfulness and receives forgiveness and eternal life through him and his work on the cross.
Rather than baptizing infants or children, we utilize a dedication ceremony, where parents formally call upon God's blessing for their child and publicly commit to raise him or her in accordance with Scripture.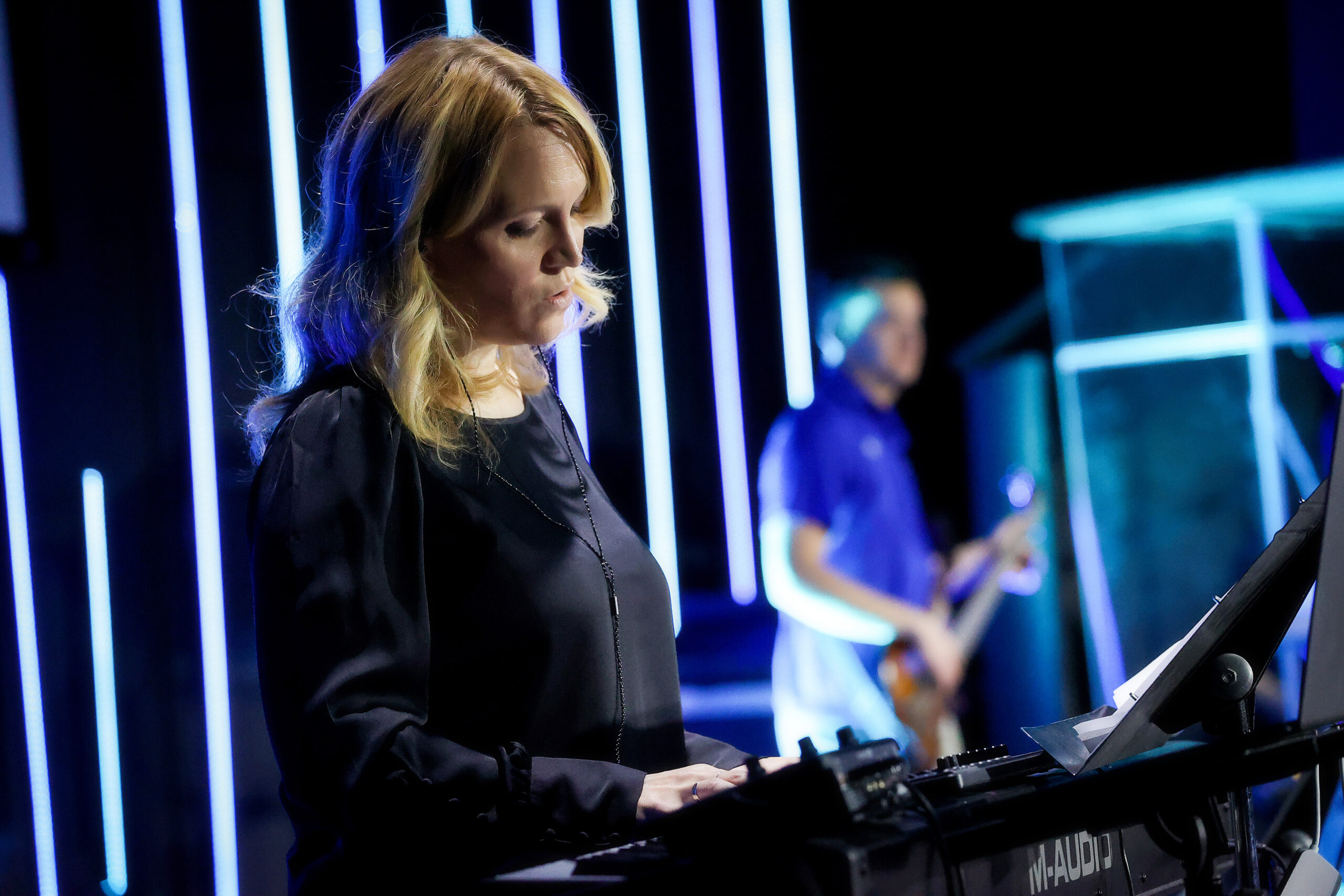 Remember the phrase "Teamwork makes the dream work"? There are so many opportunities here at Journey Church to be a part of the team - making a difference in our community. We have two Sunday morning opportunities, as well as Wednesday Nights. Whether it is through greeting a new person who walks through our doors, dancing to worship music with a child, or praying with someone as they encounter Jesus for the very first time. Our teams are inclusive - always open for another member - and would love to have you join!
All team members are expected to go through portions of our Growth Track in order to serve. Connect with a pastor or team leader for more information.
Learn More About Serve Team
For some, the next step in the journey is to partner with the church through membership. Membership is so much more than gaining voting privileges. Partnering this way attaches yourself to the vision and direction of the church. According to scripture, a body of people walking in unity results in more people experiencing the Gospel. Membership also creates a greater sense of belonging for you and your family.
Requirement for membership include:
Have accepted Jesus Christ as your personal Lord and Savior and are following Him today.
Have been water baptized by immersion.
Have a meaningful prayer life.
Read the Bible as a regular part of your daily life.
Regularly attend the weekend services at Journey Church.
Show consistent support through your faithful attendance and financial giving.
Agree with Journey Church's belief statements, strategy, and structure.
Commit to protecting Journey Church's unity by acting in love toward others, refusing to gossip, and following the leadership.
Desire to share in the responsibility of Journey Church by praying for its growth, inviting the unchurched to attend, and warmly welcoming those who visit.
Have attended and completed both FIRST STEP and NEXT STEP Growth Track groups.
Learn More About Membership